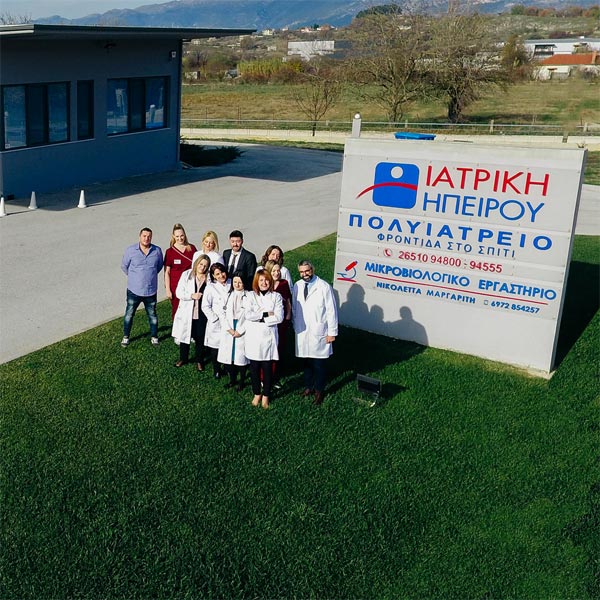 Iatriki Ipirou started its operation in 2014 to provide health services in Ioannina and the surrounding area.
It was built by accredited doctors of greece and other countries and housed in a modern builting of 640 sqm. in the 1st kil.municipal road of Katsikas-Bafras with spacious parking area and fully equiped for dissabled and elderly people.
In our diagnostic and therapeutic center accredited doctors and nursing staff are at our fellow citizens services to achieve the best quality of medical services with respect and responsibity. Our goal is the co operation of different specialties in the same working space with the aim of a holistic approach of our patients, the right precaution, early diagnostic and treatment.
In our medical center you can also find the department of cosmetic surgery and laser hair removal in Anatoli and Ampelokipoi, Ioannina. We have a modern equipment in accordance with international standards and our premises are configured in way as to respond in the needs goals and demands of the Special Health Services that we provide preserving a warm and family atmosphere.