Non-surgical aesthetic interventions have been a widespread choice in recent years, since they are more economic, safer and offer more than traditional ways. The evolution of technology and the emergence of new techniques have contributed significantly to this success.
Iatriki Ipirou has two branches of Aesthetic Medicine, "Laser & Esthetics" in Anatoli and Ampelokipoi, providing laser hair removal treatments and facial treatments.
Laser & Esthetics Anatoli
- Ioanninon 63, Anatoli
- Phone No: 26510 97700
- Email: esthetics@iatriki-ipirou.gr
- Opening hours Laser department: Monday to Friday 09:00-20:00.
- Opening hours for facial treatments: Monday, Wednesday, Friday, 09:00-17:00
Tuesday & Thursday 12:00-20:00
Services
Membership card
The aesthetic department of MEDICAL Epirus, withing its framework rewarding and better customer service, has established its new Member Card.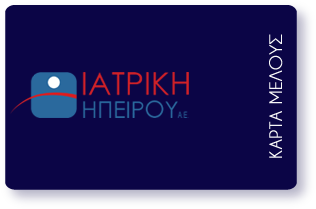 The Club Card offers preferential – discount prices throughout aesthetic segment, such as LASER Depilation with the machine Soprano Ice and facial treatments.
The price of the MEMBER OF MEDICAL EPIRUS is 40 € and the for six (6) months. Discounts of Member Card Holders concern up to 25% for LASER epilating, up to 15% for LPG and up to 30% for facial treatments. For more information call 2651094800 and 2651094555.